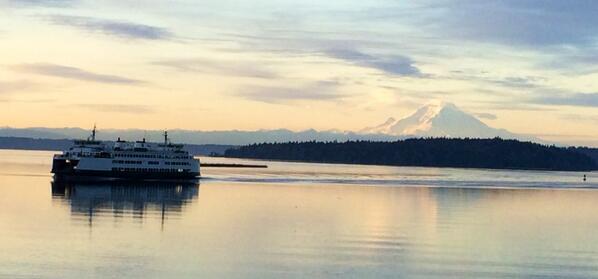 The Puget Sound - A ferry with Mt. Rainier in the background.
An old co-worker of mine now commutes to Seattle and
always takes some amazing photos!
(I figured if I don't have any photos I'll at least share some of the area)
This weekend pretty much sucked. My head was killing me all day Saturday. The pain killers prescribed to me did absolutely nothing to help it. I ended up just laying around in bed for most of the day because of this. By the time Sunday came along, my head was back to the usual mild to moderate pain level…that I can deal with. We spent most of the day visiting with family…nothing too exciting to report.