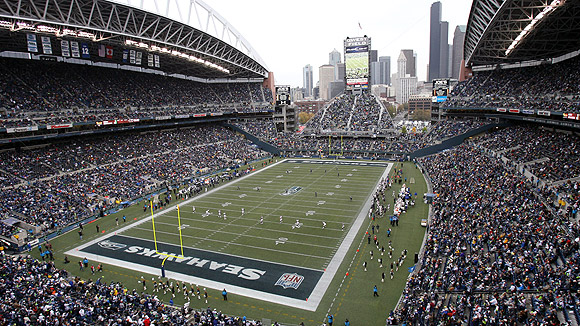 Seahawks Stadium...it's good to be back home and able to see them play again!
This weekend was pretty relaxing. I had all great intentions of getting out a lot more once we got back to the states, but sometimes its nice to just chill. I hung out with my wife on Saturday. We headed to the YMCA and signed up. We've been members in the past and both of us feel like we need to work out a little more. Neither of us likes to go to the base and workout even though it's free. In fact I like to stay as far away from the base as possible whenever possible.
Sunday we headed up to my in-laws and had a lot of the extended family over to watch the Seahawks play the 49ers. It was a lot of fun especially because the Seahawks kicked the 49ers butt. This is the kind of stuff I really missed while being overseas. It's hard to keep up with the local teams because of the time difference, and bonding with family during events like this are priceless!